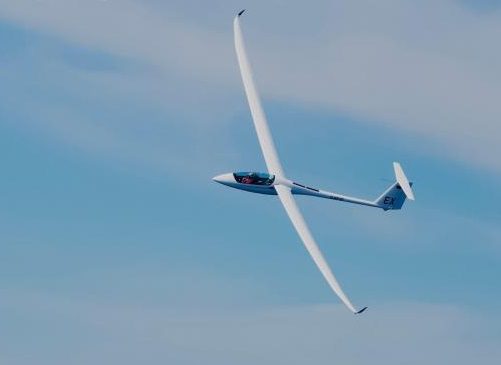 Binder EB 28 Edition
Binder EB 28 Edition
Constructeur : Binder Motorenbau
Envergure (s) : 25,3 m / 28,3 m
Numéro de série : 30
Année de construction : 2014
Immatriculation : D-KEXP   /  EX
ARC / CEN valide jusqu'au : ---
Heures totales : 1033
Nombre de décollages : 304
Nombre de Sièges : 2
Masse à vide : --- kg
Charge utile : --- kg
Masses Maximales : ---
Type Moteur : Autonome
Heures moteur : 54
Variomètre électrique : LX 9000  (avant et arrière)
Radio : Becker 6201 (8,33khz)
Transponder : OUI
Flarm : Power avec deux antennes
Oxygene : ---
Parachute (s) : ---
Remorque : Cobra
Options : ---
Accessoires : Démoustiqueurs électriques
Divers : ---
Visible : ---
Etat général : Toujours entreposé dans un hangar a 20 degrés
Prix : 325.000 € TTC +
Contact : Mr Riku Rissanen     +358400470120   /   rikurissanen@hotmail.com
Glider and all equipment are in top condition. Binder gliders are refinished by Aerospool (PU paint). Surfaces and canopy are very good. EX has had only six pilots as pilot in command, no wave flights or rental use (flown only in Europe by owners). We have flown many Finnish national records, two bronze medals (2019 & 2022). Longest flight 11h13min.
We are selling the beloved "EX" in order to fleet upgrade. Some equipment (trailer, PowerFlarm) are negotiable. EB 28 Edition is still in production, new price (glider + instruments + trailer) is nearly 430.000 eur at the moment. The 25,3m tips allow max wing loading 55,2kg/m2 - the tips were bought in 2018 (20.000 eur). Due to the large cockpits & good performance, EB 28 Edtiion is ideal for long cross country flights in Europe or Africa.
Visible in heated garage just 15min from Helsinki-Vantaa (EFHK) airport - we will pick you up if you wish to come and see the EB:)
Asking price for all 325.000 euros or near reasonable offer.
Delivery to Europe can be negotiated, will help shipping to USA etc.
Contact Listings Owner Form